Cut Your Own Christmas Tree Farms in Southern California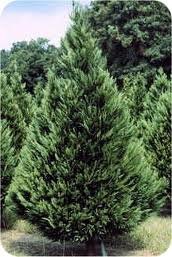 Ah, childhood in New England. I remember the hip-deep snows of December, building snowmen until my fingers froze, and drying my hand-knit mittens by the fire. Fast forward to my boys' childhoods in LA, and I wonder: What will they remember? Sand sledding at the beach and wearing shorts on Christmas day? Will they never make snow angels in their best friend's backyard?
Thankfully, one winter tradition we can carry on here in the Southland is cutting down our own Christmas tree. If you're willing to cross county lines, you, too, can experience this classic holiday outing. From Los Angeles to Ventura to Orange Counties, Christmas tree farms abound.
So if living Christmas trees aren't yet your thing, and you want something other than a pre-cut or artificial tree, get ready to set hacksaw to tree trunk, watch the tree fall gently to the ground, and smell the sap on your hands as you sing carols on the car ride home.  We have compiled a list of area tree farms to help you get started.
Tree Cutting Tips: ​Here are some things to do and consider before you head out:
1. Call before you go. Hours are listed below but are subject to change based on weather and tree availability. Also, some locations do not accept credit cards.
2. Familiarize yourself with your options. The tree varieties grown in and/or native to Southern California differ from the pre-cut trees brought in from Oregon. Look at photos of the trees on the websites below to see what is available here.
3. What to wear: It might be warm at your house, and chillier at the farm. Determine if you need a jacket, or hardy shoes to navigate mud.
4. What to bring: Work gloves and tarps (for the car) are recommended and usually not provided. Ask if you need to bring your own saw (chain saws are typically not allowed). Some locations welcome dogs, and others do not. Call ahead to see if your furry companion is welcome.
5. Make a day of it! We have included some suggestions for other sites and activities near the farms. Consider asking the farm owners for additional ideas of what else you can do while you're there.
Nancy's Ranch - Santa Clarita
661.255.6943
Hours: Daily 10am - 9pm
​Tree variety: 6'-12 Monterey Pine
All trees $54.95, regardless of size
Cash, check and credit cards accepted
Map
Frosty's Forest - Valencia
661.259.6450
Hours: Mon-Fri 12n-9pm; Sat-Sun 9am-9pm
​Tree variety:  Monterey Pine
All trees same price, regardless of size
Map
Chamberlain Choose and Cut Christmas Trees - Claremont
909.626.0243
Hours: Sat-Sun 10am-5pm; Mon & Fri 3pm-5pm; Closed Tue-Thu
Tree Varieties: Monterey Pine, Leyland Cypress 
Map
Christmas Ranch Tree Farms - Two locations
1. Thousand Oaks
Hours: Sat-Sun 9am-7pm; Mon-Fri 2pm-7pm
805.527.6412
Tree varieties: Monterey Pines, Aleppo Pines and Leyland Cypress
Cash, check, or credit cards accepted
$2 coupon
Map
2.  Simi Valley
805.527.6412
Hours: Sat-Sun 9am-5pm; Mon-Fri 2pm-5pm
​Trees available: Monterey Pine, Leyland Cypress, Arizona Cypress, Sierra Redwood, Coast Redwood, Italian Stone Pine 
Cash and check only
$2 coupon
Map
Simi Valley area attractions:
Strathearn Historical Park and Museum  
Ronald Reagan Library and Museum 
Santa Paula Christmas Tree Farm
805.525.8268
Daily 9am-6pm
Trees varieties: Monterey Pines, Leyland Cypress, Arizona Cypress, Sierra Redwood, and Coastal Redwood
Cash, checks, and credit cards accepted
Map
Area attraction:
Ride the Fillmore & Western Railway Co's Christmas Tree Train to the Santa Paula Christmas Tree Farm. Pick out your tree, have it netted, and return with it on the train where you can unload it and tie it to your car. Train runs on Saturdays and Sundays only, through December 22.
Peltzer Pines  - three locations
1. Brea/Yorba Linda/Fullerton
714.649.9251
Map
Area attraction:
Nixon Presidential Library and Museum
2. Irvine/Saddleback Valley
949.727.4699
Map
3. Orange/Tustin/Mission Viejo
714.649.9251
Map
All Peltzer Pines Locations:
Open: Sat-Sun, 9am-5pm, Mon-Fri 11:30am-5pm
Trees varieties: Monterey Pine, Leylandia
Tree prices vary. See website for details. 
$6 coupon available 
Cash and checks only.
Riverside County
The Wickerd Farm - Menifee
951.672.3020 or 909.286.8289
Sun-Thurs 10:00am-8:00 pm, Fri-Sat10:00am -9:00pm
Tree variety: Monterey Pine
Cash, checks, and credit cards accepted
Map
Originally published December 4, 2011