100 Things To Do in LA with Kids Before They Grow Up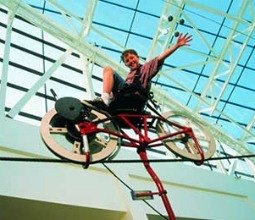 Kids. We can't stop them from growing up so fast, but we can try not to miss any of the best, most memorable things to do in their home town. Mommy Poppins LA treats you to our top 100 nifty, thrifty, and most heart-warming family bonding activities in LA. Being phenomenal Southern California parents, you've certainly already done several of these; but of the 100 not-to-be-missed, family-fun things to do we came up with around Los Angeles (in no particular order), there are likely a few you haven't yet scheduled. Why not start this weekend?
If you're in the mood for a more local itinerary, check out one of our neighborhood bucket lists. And finally a tip: Check our list of ages that kids get in free at SoCal attractions as you make your plan!
And, in honor of everyone's favorite freeway (the 101), we can't resist adding one more:
   101. Dress up & belt out the songs at the Hollywood Bowl Sound of Music Sing-Along
Looking for something more local? We have neighborhood suggestions, too - like 25 things to do without leaving Anaheim, Burbank, Hollywood, Santa Monica, Downtown LA, Los Feliz, Pasadena, Studio City, Redondo Beach, Laguna Beach, Marina del Rey, Westchester, Thousand Oaks, or Culver City!