25 Things To Do around LA When Everyone Else Goes Away for Christmas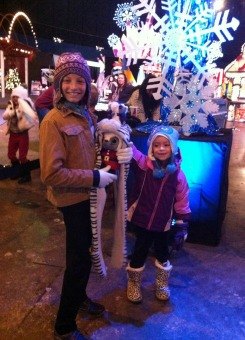 Shhhhh. Do you hear that? Wait - I think.... Yep! They're gone! All those people whose families live on the east coast, in the Midwest, in the Bay Area - they're all standing in their socks at airport security, telling their kids to hurry up and knock back that juice box before they miss their plane. Doesn't it make you glad to be in LA?
The marvelous secret I never knew in my childless, travel-at-will days is that for roughly 10 blessed days in December every year the highways of Los Angeles open up - and I'm not talking the San Andreas Fault way. For the next 10 days, you can do anything, anywhere, and it need not take you more than 20 minutes to get there. Have friends you miss in Burbank? Never get to the beach? Now is the time to start checking items off our 100 Things To Do in LA Bucket List - or try a few of the far-fetched and fun outings below that won't feel nearly so far during LA's true Holy Week!
Originally published on December 21, 2012